Ambrosia loves making things with her paws! People frequently ask her to create a special friend for them, and below are some of them. If you'd like something similar - or something very different - please get in touch with Ambrosia.
Commissions take an awful lot of time. If you require something unusual, Ambrosia actually has to make the pattern herself (this in itself can take a couple of hours) and then create the animal (this takes anywhere between 8 and 12 hours). Such work can cost anything from £75 to over £100, so be please be prepared for this cost. If she already has the pattern - for a bear, for example - this reduces things!
Ambrosia thoroughly enjoyed designing and making Bernard from felt and fleece. Bernard went to live with a little boy in Spain!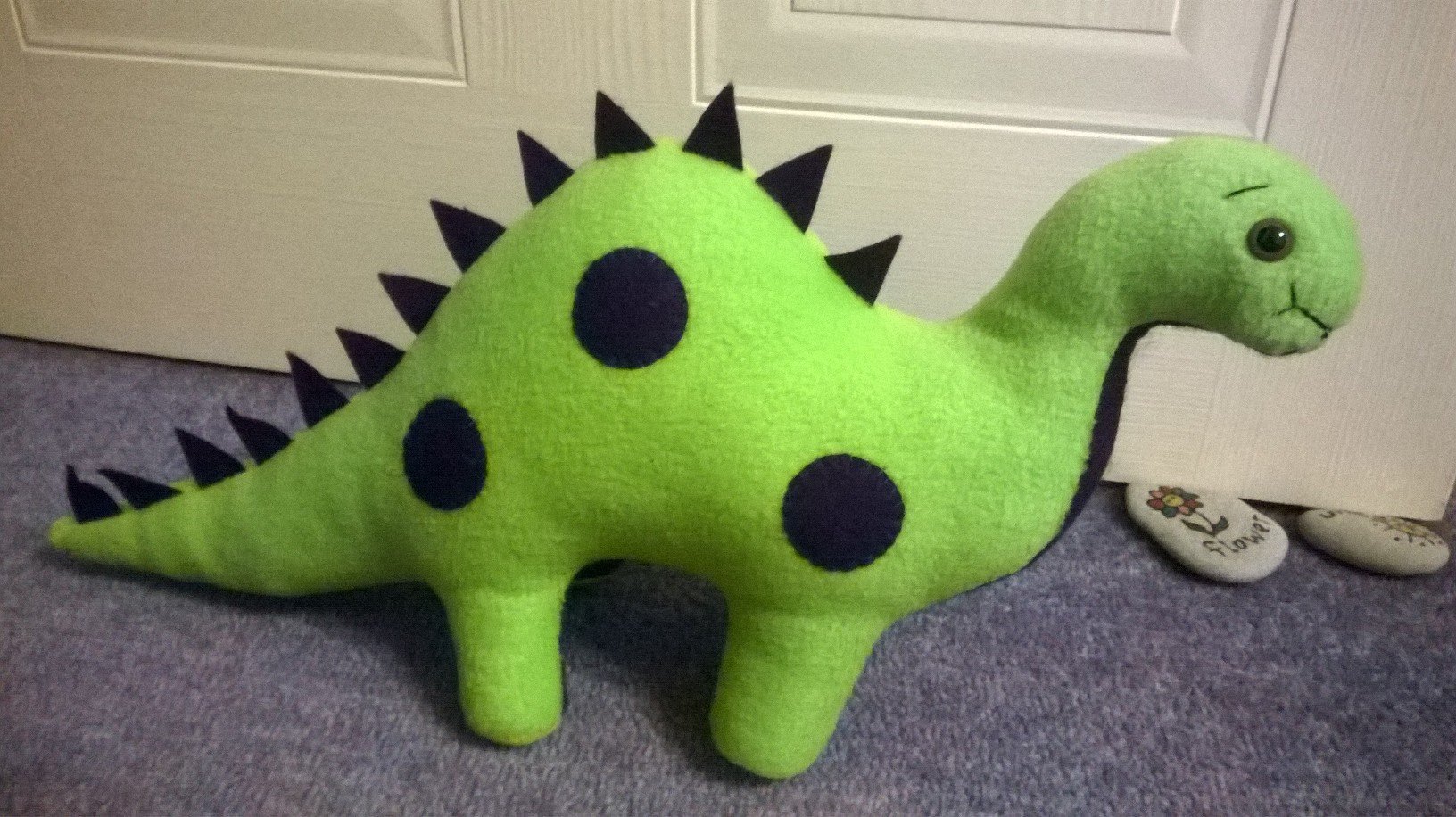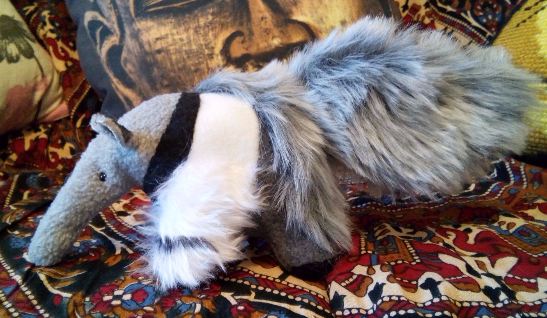 Being asked to make an anteater was a very exciting challenge for Ambrosia. Here he is snuffling for ants on the sofa at Ambrosia Place!
Have you ever wanted a puppy all of your own? Ambrosia can make one for you! Here is Jack. He comes with his own bed and toy. He's also looking extra handsome in a real puppy collar!